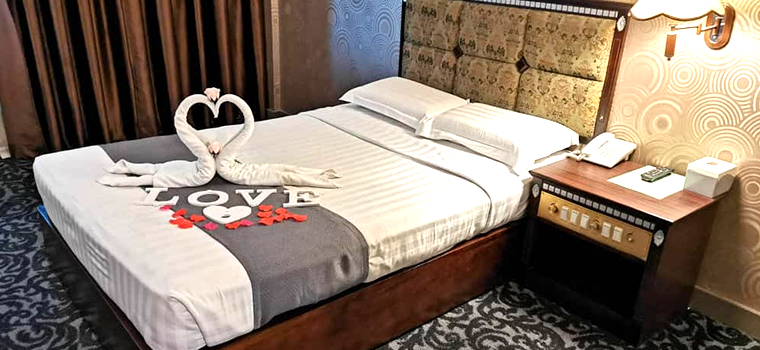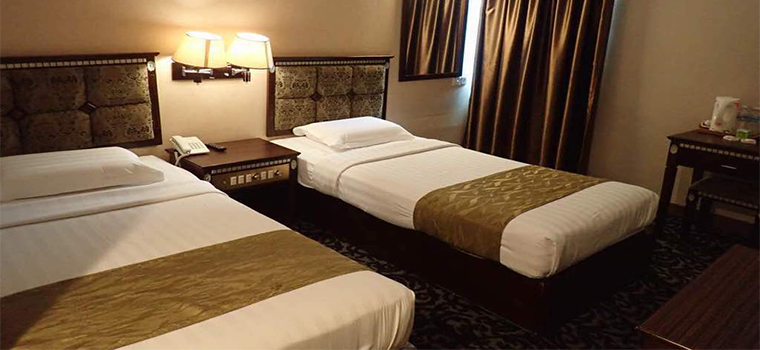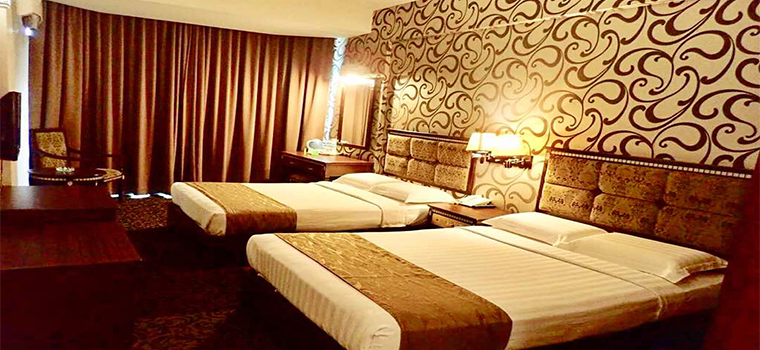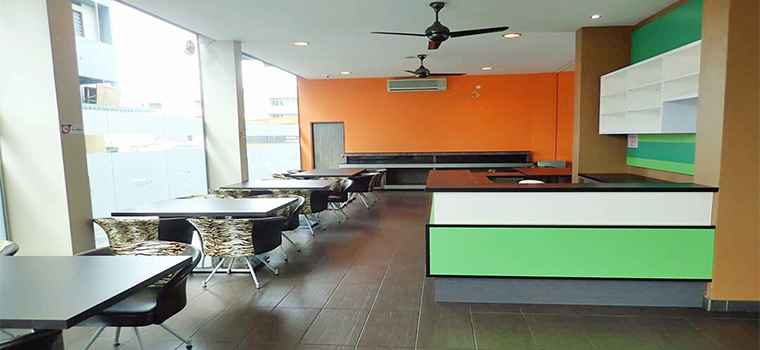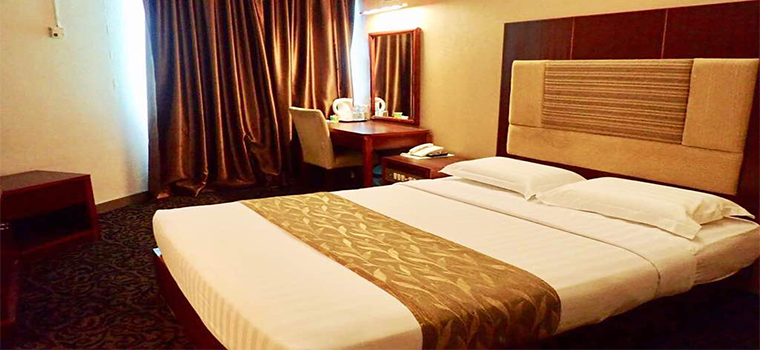 Fern King Standard


Home > Accommodation ( Greenleaf Hotel )

Rooms
Rate Price for every Sunday, Monday, Tuesday and Wenesday
| Room Category | Normal Season | Bed Size |
| --- | --- | --- |
| Orchid Queen Std | RM 78.00(without breakfast) | 1 QUEEN - non smoking |
| Rafflesia Queen Std | RM 78.00(without breakfast) | 1 QUEEN - non smoking |
| Rafflesia Special Queen | RM 99.00 (breakfast for 2 pax only) | 1 QUEEN |
| Maple Twin Std | RM 99.00 (breakfast for 2 pax only) | 2 SINGLE |
| Fern King Std | RM 105.00 (breakfast for 2 pax only) | 1 KING |
| Lily Special Deluxe | RM 139.00 (breakfast for 3 pax only) | 1 QUEEN & 1 SINGLE |
| Camellia Queen Deluxe | RM 179.00 (breakfast for 4 pax only) | 2 QUEEN |
| Glove Supreme Deluxe | RM 189.00 (breakfast for 4 pax only) | 2 QUEEN |
* All this rate for Sunday - Wednesday .
* Price already include 6% SST

Rate Price for every Thursday, Friday and Saturday
| Room Category | Normal Season | Bed Size |
| --- | --- | --- |
| Orchid Queen Std | RM 82.00(without breakfast) | 1 QUEEN - non smoking |
| Rafflesia Queen Std | RM 82.00(without breakfast) | 1 QUEEN - non smoking |
| Rafflesia Special Queen | RM 104.00 (breakfast for 2 pax only) | 1 QUEEN |
| Maple Twin Std | RM 104.00 (breakfast for 2 pax only) | 2 SINGLE |
| Fern King Std | RM 111.00 (breakfast for 2 pax only) | 1 KING |
| Lily Special Deluxe | RM 146.00 (breakfast for 2 pax only) | 1 QUEEN & 1 SINGLE |
| Camellia Queen Deluxe | RM 188.00 (breakfast for 4 pax only) | 2 QUEEN |
| Glove Supreme Deluxe | RM 199.00 (breakfast for 4 pax only) | 2 QUEEN |
* All this rate only for Thursday, Friday and Saturday.
* Price already include 6% SST

Breakfast will start at 7am until 10am only.
1 room allotment only for each room type.
Extra mattress will charge RM31.00 without breakfast.
If guest would like to add on extra pax for breakfast, RM10.00/pax will be charges (4 years old and above) and paid for our hotel when check in.

Terms & Conditions:

For minimum stay of 30 consecutive nights, special rates will be extended upon request.

1 Complimentary room for 17 units above booking

Rate are subject to change without prior notice

Facilities


| | |
| --- | --- |
| Complimentary Coffee & Tea | Conference Room |
| Complimentary Morning Newspaper | Greenleaf Restaurant |
| Cable/satellite TV channels | Reflexology Centre |
| Wi-Fi Internet Services At Lobby | Individual air conditioning control |
| Mineral water machine Available at Second Floor | 24-hour CCTV Securities |
| Cafe ( open at 7.00am - 10:00am) | Guarded Parking Bay |